Mass General Brigham Health Plan announcement, recognizing BIPOC Mental Health Month, machine-readable file update in July 2022
Mass General Brigham Health Plan announcement, recognizing BIPOC Mental Health Month, machine-readable file update in July 2022
Featured story:

AllWays Health Partners Becomes Mass General Brigham Health Plan
Providers: Beginning on January 1, 2023, we will change our name to Mass General Brigham Health Plan. We are making this change to reflect and advance our value-based care agenda, and to further our vision for a unified healthcare system that fosters collaborative innovation within Mass General Brigham and with all our healthcare partners. Our goal is to improve health outcomes, reduce costs, and to transform the healthcare experience for everyone involved, including our valued network providers. We will be communicating more details in the coming weeks.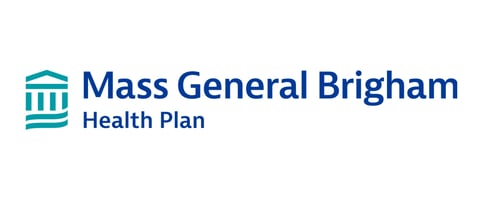 Read our press release.
In this issue:
Resources for BIPOC Mental Health Month
Machine-readable files are now live
NEW credentialing vendor
CT scan referrals
Hospital inpatient utilization report
Clinical UM reminders
Medical policy updates
New codes
Code updates
Formulary updates
---
July BIPOC Mental Health Month
Increasingly, health systems and clinics are implementing initiatives to bridge cultural gaps and create better experiences and outcomes for BIPOC community members. This includes incorporating cultural diversity and inclusion training into programs for medical and mental
health care professionals, offering language interpreters, and making information available in multiple languages.
The following sites provide "get started" resources and a directory of culturally competent providers to share with your patients:
Black and African American communities

Native and Indigenous communities

Latinx/Hispanic communities

Asian American/Pacific Islander communities

LGBTQ+ BIPOC communities
For additional resources on BIPOC mental health, visit Mental Health America. For more information to share with your patients, click here.
---
Machine-readable files are now live
Click here to access machine-readable files for AllWays Health Partners plans. Please note, to use the machine-readable files, the member should use an appropriate online JSON tool to format the data.

*Multiplan (PHCS) wrap provider in-network only applies to the state of New Hampshire therefore please refrain from using this file in its entirety and use these rates for providers in the state of New Hampshire only.
**Multiplan/Data iSight out-of-network provider network only applies to the states of Massachusetts and New Hampshire therefore please refrain from using this file in its entirety and use these rates for providers in Massachusetts and New Hampshire states only.
For more info visit AllWays Insider.
---
New credentialing vendor
Starting in April, AllWays Health Partners began working with our new Credentialing vendor andros*, to enhance the quality of the network and provide a positive provider experience. You may receive communications directly from andros* on our behalf regarding your Credentialing application. These communications are authorized and require additional steps to be taken to complete the process. Making sure your CAQH profile and attestation are current is crucial to ensure verification of Credentialing information.
If you are outreached by Andros, please respond with the requested information to support@andros.co including the NPI and Provider name.
This is the fastest way to ensure your application is complete and moved through credentialing timely.
If you have additional questions, please feel free to reach out to PEC@AllWaysHealth.org
---
CT scan referrals
AllWays Health Partners is complying with the MA DOI bulletin 2022-06 by increasing the flexibility of the Clinical UM process for CT scans that require dyes subject to shortages for 60 days (through to 08/13/22) for Commercial and ASO plans. For more information, view our Prior Authorization, Notification, and Referral Guidelines
---
Hospital inpatient utilization report
The latest quarterly hospital inpatient utilization report is now available. To review this report, click on the Reports tab in the Provider Portal and select Clinical Reports. If you do not have access to the Provider Portal, you may register online at allwaysprovider.org.
---
Clinical UM reminders
Please refer to the user guides when submitting authorization requests. Referring to the user guides will streamline the process and prevent the closure of authorizations when entered incorrectly.
As a reminder, beginning on 5/30/2022, AllWays Health Partners discontinued clinical information being sent via fax without the required cover sheet. Without the cover sheet, you are at risk of receiving an administrative denial for your prior authorization request. You can find a copy of the cover sheet on our provider portal.
As a reminder, as of 5/30/2022 for contracted DRG facilities, AllWays Health Partners has moved toward standardized DRG review processes for inpatient admissions. Please ensure all revision requests are submitted, with clinical attached, via the portal for review.
Please submit revision requests and clinical for timely review using the "end date" found on the provider portal (example below). Submitting prior to the end date will not result in an earlier or extended review unless there is an extenuating circumstance noted in the remarks section requesting review prior to the end date.

---
Medical policy updates
Eight medical policies were reviewed and passed by the AllWays Health Partners Medical Policy Committee. These policies are now posted to allwayshealthpartners.org. The table below is a summary of the policies and the changes.
For more information or to download our medical policies, go to allwayshealthpartners.org/providers/medical-policies and select the policy under the medical policy listings.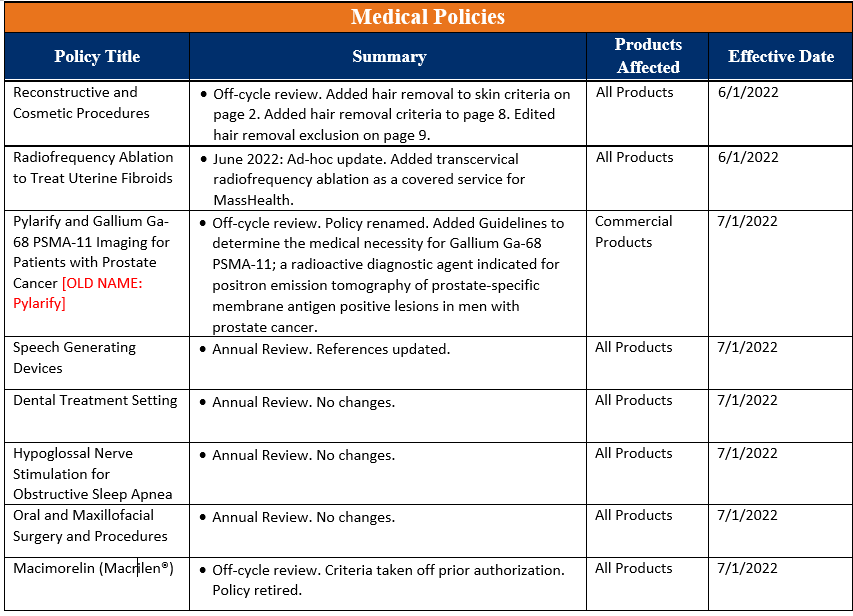 Coverage summary for July 2022 Codes
Not covered experimental and investigational: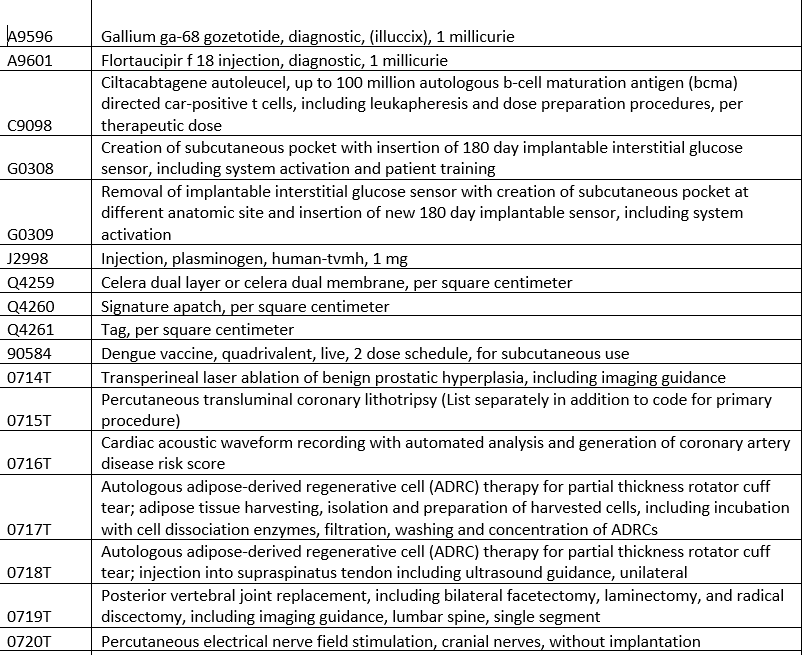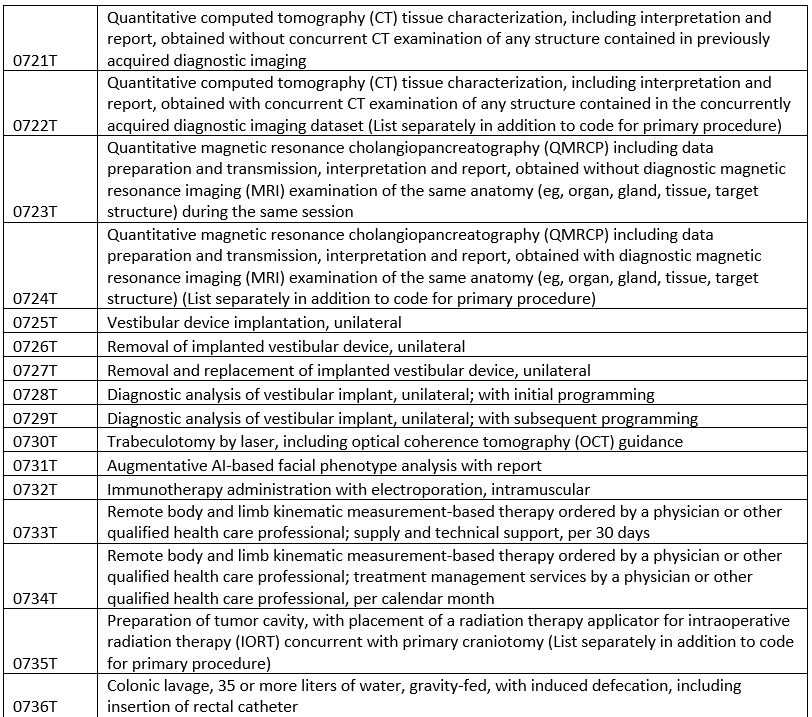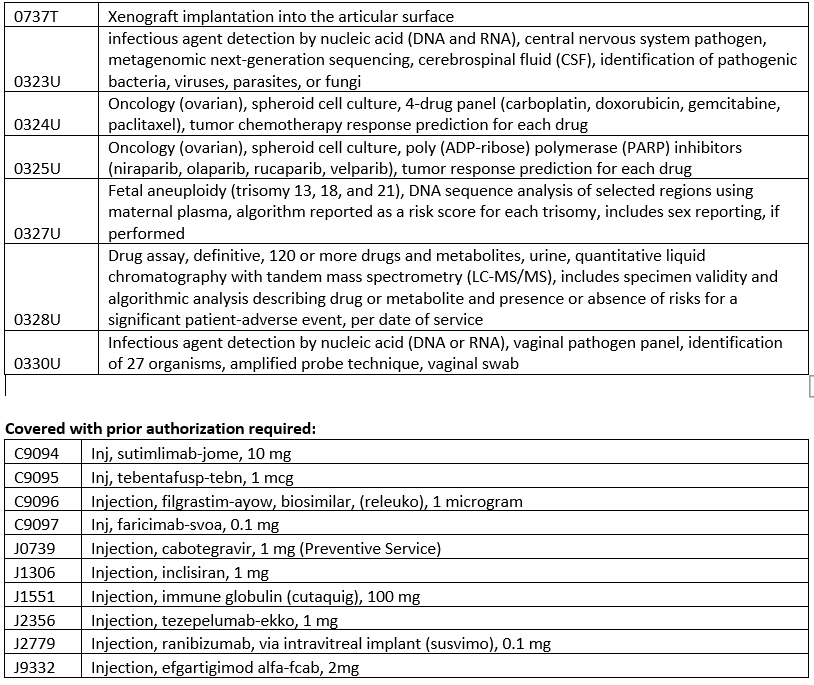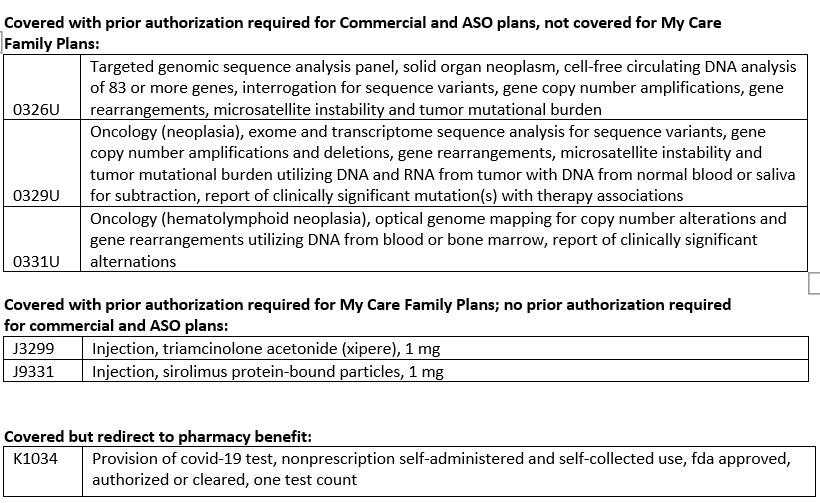 ---
Code updates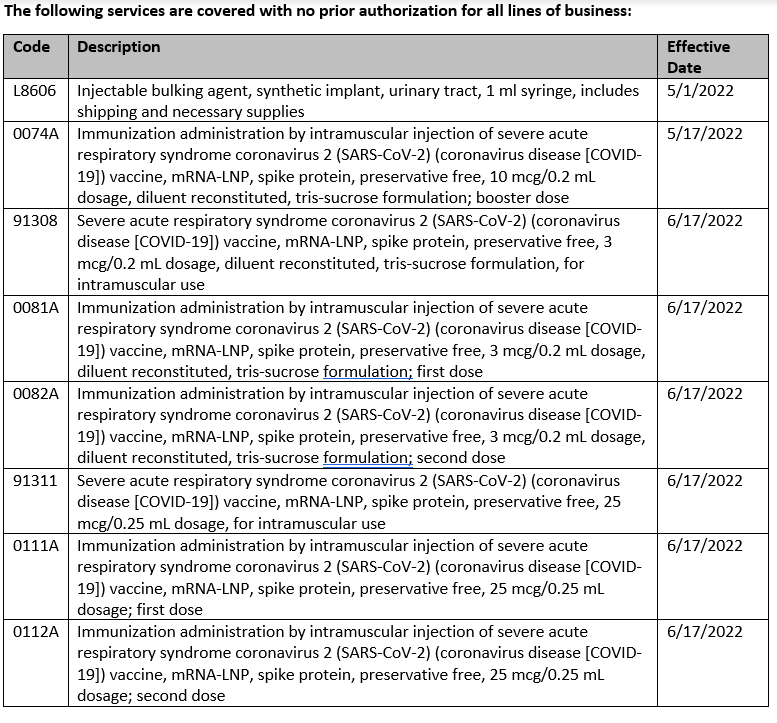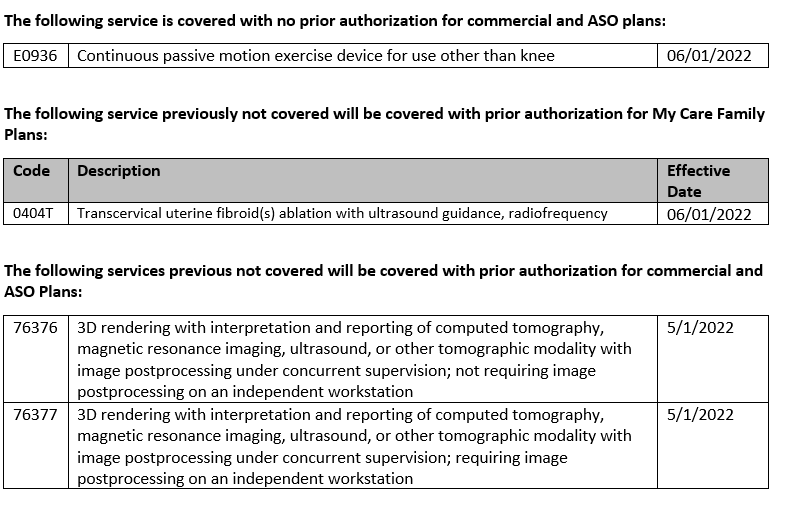 Drug code updates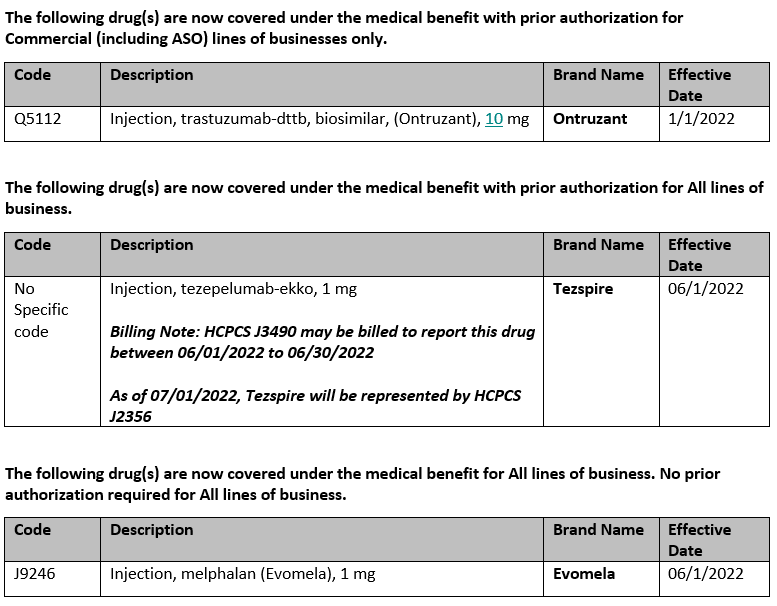 ---
Formulary Updates