Allies, provider roundtable, and ways providers deliver quality healthcare in April 2022
Allies, provider roundtable, and ways providers deliver quality healthcare in April 2022
Featured story:

Providers can deliver quality healthcare by focusing on this fundamental
Although innovations in diagnostics and treatment are essential to moving medicine forward, there's one aspect of healthcare that will always remain foundational: the connection between patients and their healthcare providers.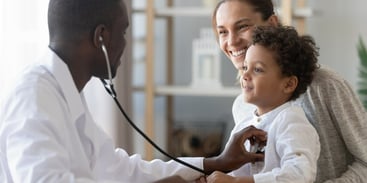 Continue reading on AllWays Insider
In this issue:
Allies expansion to Salem Hospital
Hospital inpatient utilization report
Sign up for provider roundtable
Medicare balance
Clinical practice guidelines
Medical policy updates
Code updates
---
We've officially expanded AlliesSM to Salem Hospital. This is another way that we are creating a highly integrated model of value-based care and transforming the healthcare experience with Mass General Brigham.
Starting on June 1, this high-performance network product will be offered to small and large groups within the Salem Hospital service area. The offering will feature Salem Hospital PCPs and specialists—in addition to those at Newton-Wellesley Hospital—to provide world-class care and an exceptional customer experience at lower costs.
---
Hospital inpatient utilization report
The latest quarterly hospital inpatient utilization report is now available. To review this report, click on the Reports tab in the Provider Portal and select Clinical Reports. If you do not have access to the Provider Portal, you may register online at allwaysprovider.org.
---
Sign up for Provider Roundtable?
Provider Roundtable is a unique online forum where providers in our network can share their feedback on our products, services, and more.
In the Roundtable, members can quickly share their thoughts and ideas through surveys, discussion boards, and other activities — most of which take less than five minutes. In return, we'll show you how we're using your feedback to make improvements that benefit you, your colleagues, and your patients.
Provider Roundtable is open to all contracted providers. Your membership starts with a short sign up survey. After you complete the survey, we'll be in touch with your membership information.
---
Medicare Balance plans
Medicare Balance provides secondary coverage to Medicare. Medicare Balance does not have a provider network, so members may choose to see any doctor, anywhere in the nation, who accepts Medicare. Medicare Balance members don't need a referral to see a specialist.
For billing purposes, Medicare should be listed as the member's primary coverage and Medicare Balance as their secondary coverage. Also, Medicare Balance pays the entire balance on member deductibles and coinsurance costs for services charged at the Medicare-allowed amount.
---
Clinical practice guidelines
AllWays Health Partners develops Clinical Practice Guidelines from both local and national organizations. They are periodically updated as new information becomes available regarding best practices. Resources containing practice guidelines for the following chronic or complex conditions, as well as preventative health and perinatal care, can be found on the www.allwayshealthpartners.org website on the Provider Resources page:
ADHD - Primary Care for Children and Adolescents
Asthma
Depression
Diabetes
HIV/AIDS
Perinatal Care
Preventive Care
These Clinical Practice Guidelines have been approved by the AllWays Health Partners' Quality Program Committee (QPC) and adopted in 2022 and can be used to help you deliver the very best patient care. Please refer to coverage criteria to determine whether a treatment or service is covered.
Care management services may be available for your AllWays Health Partners patients in need of additional assistance in navigating their care. You can get more information on specific programs and how you can refer a member into one of our care management programs by e-mailing caremanagement@allwayshealth.org
---
Medical policy updates
Seven medical policies were reviewed and passed by the AllWays Health Partners Medical Policy Committee. These policies are now posted to allwayshealthpartners.org. The table below is a summary of the policies and the changes.
For more information or to download our medical policies, go to https://www.allwayshealthpartners.org/providers/medical-policies and select the policy under the medical policy listings.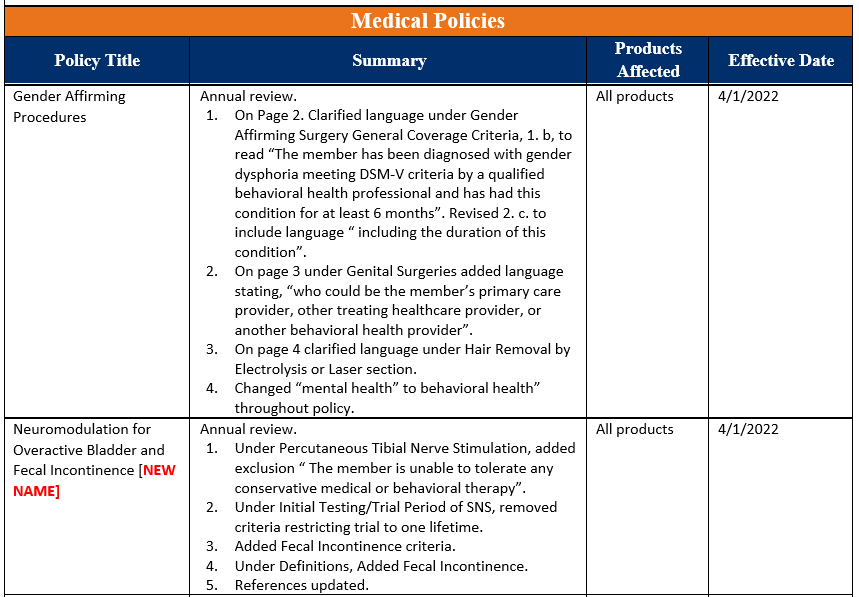 ---
Code updates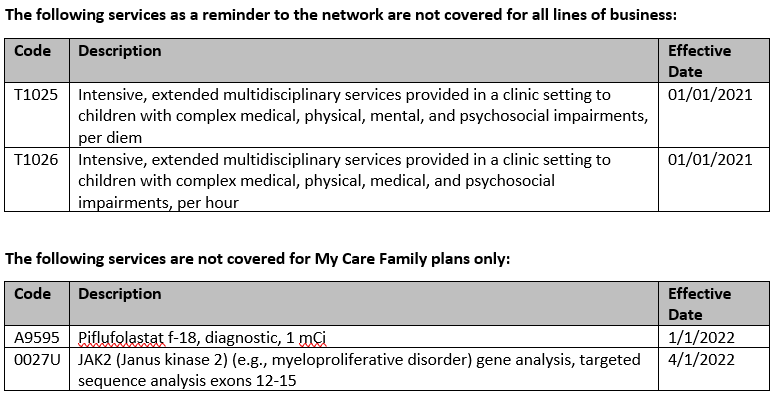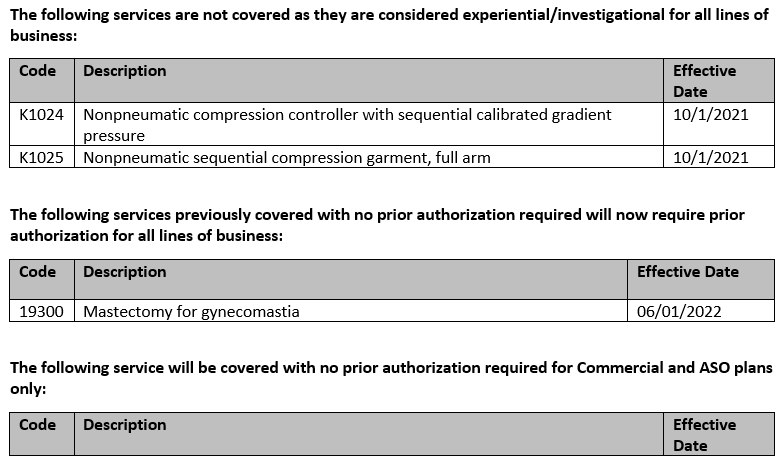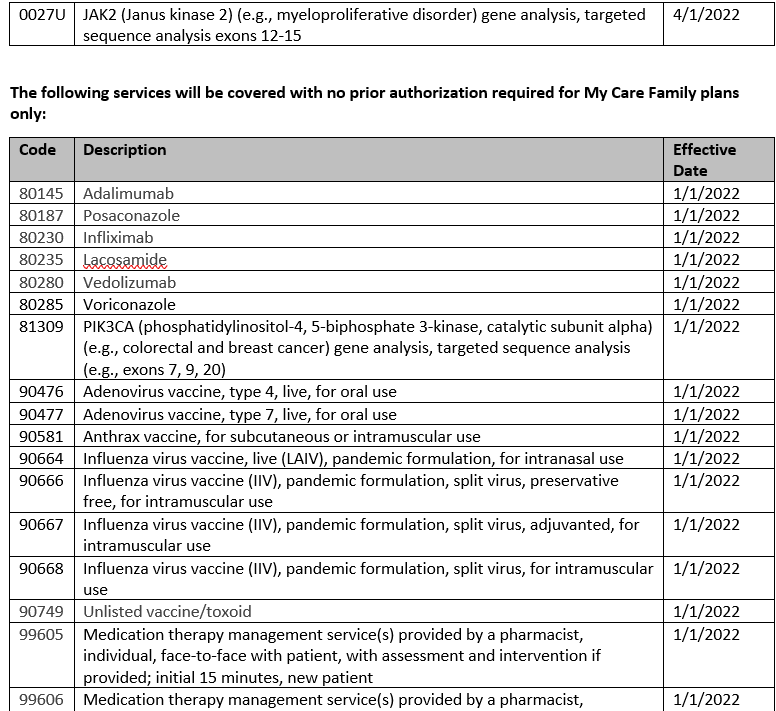 Drug code updates
The following drug(s) are now covered under the medical benefit no prior authorization for Commercial (including ASO) lines of businesses only.