Interqual update and drug fee schedules in September 2022
Interqual update and drug fee schedules in September 2022
Featured story:

Major health benefits that come from gardening
At times, yard work can feel like a major chore for some. Whether it's beautifying an outdoor landscape or simply putting a few plants indoors, it can seem like yet another to-do in an already busy schedule. But research indicates that gardening on any level can be a major health booster. Continue reading to learn about the major health advantages.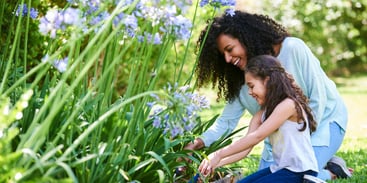 Continue reading on AllWays Insider
In this issue:
Interqual update
Drug fee schedules
Medical policy update
Code updates
Drug code
Formulary updates
---
InterQual update
In October, we'll be moving to the 2022 InterQual criteria.
---
AllWays Health Partners' Drug fee schedules to be updated
AllWays Health Partners reviews its drug fee schedules quarterly to ensure that they are current, comprehensive, and consistent with industry standards, to the extent supported by its systems. In most cases, changes involve adding fees for new or existing codes, to supplement the fees already on the fee schedule.
The next update will occur on October 1, 2022. Changes may involve both new and existing CPT and HCPCS codes and will include the planned quarterly update to physician-administered drugs, immune globulin, vaccine, and toxoid fees.
---
Medical policy update
One medical policy was reviewed and passed by the AllWays Health Partners Medical Policy Committee. This policy is now posted to allwayshealthpartners.org. The table below is a summary.

For more information or to download our medical policies, go to allwayshealthpartners.org/providers/medical-policies and select the policy under the medical policy listings.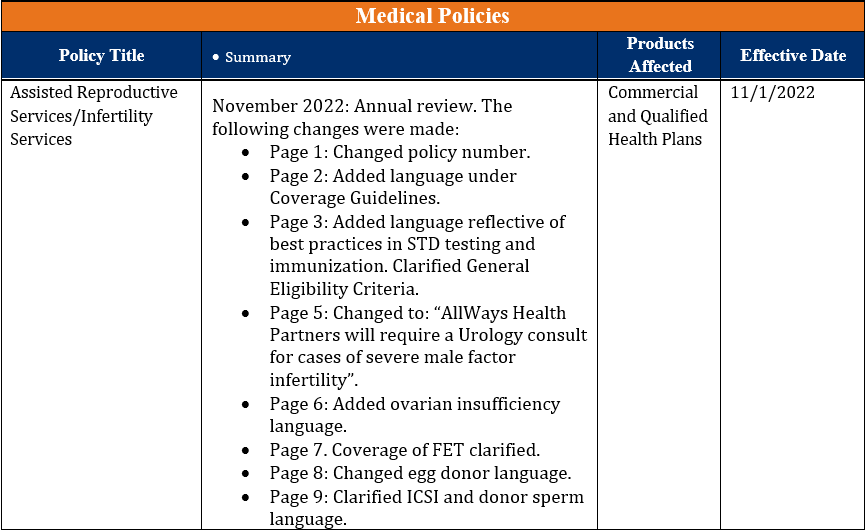 ---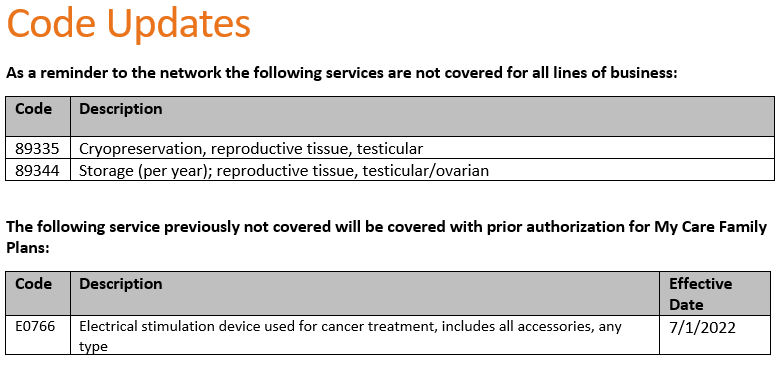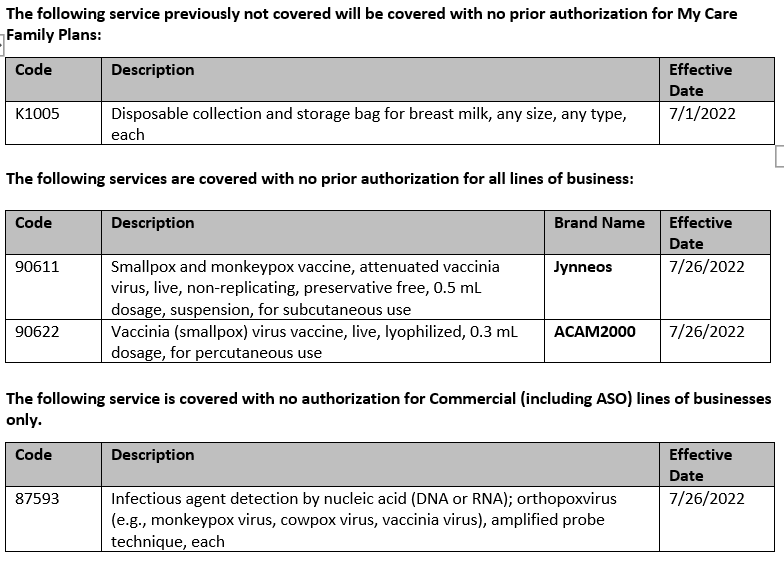 ---