Becoming Mass General Brigham Health Plan, new Medicare Advantage plans and Allies expansion in October 2022
Becoming Mass General Brigham Health Plan, new Medicare Advantage plans and Allies expansion in October 2022
Featured story:
Providers, here's what to expect in the next few months

As fall enrollment season approaches, we wanted to share some important updates to ensure you have all of the information you need to support your practice. We will continue to provide more updates as 2023 approaches, so continue reading for a look at what's ahead.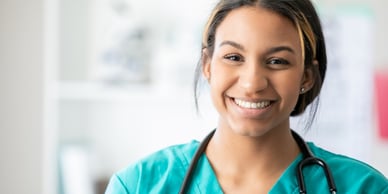 Read more
In this issue:
Update on becoming Mass General Brigham Health Plan
AllWays Health Partners to offer Medicare Advantage products
Allies expansion
Travel benefit
Hospital inpatient utilization report
Medical policy updates
Code updates
Drug code
New codes
Formulary updates
---
Update on becoming Mass General Brigham Health Plan
As you know, we have announced that AllWays Health Partners will become Mass General Brigham Health Plan on January 1, 2023, to reflect and advance the system's unique provider-payer integration that is improving health outcomes, reducing costs, and transforming the healthcare experience.
Please visit our Rebrand Provider FAQ for the latest information about our new name.
AllWays Health Partners to offer Medicare Advantage products
We're pleased to announce that, under our new name, we will offer our first-ever Medicare Advantage products – also on January 1, 2023. This will give us the opportunity to support a growing population with a broad range of healthcare needs.
Your support is critical to the patient experience we're creating with our new Medicare Advantage plans. We'll be in touch over the coming weeks with more information. In the meantime, please visit our Medicare Advantage Provider Page, as this will be updated on an ongoing basis with the latest information available.
---
Allies expansion
We're pleased to announce that we're expanding the Allies service area by adding South Shore Health, South Shore Health Integrated Delivery Network (SSH IDN), and Harbor Medical Associates starting 11/1/22.
---
PCP/Pediatric Provider Questionnaire - Behavioral Health Treatment and Referrals
We are seeking your feedback about the identification, treatment, and referral of patients with behavioral health disorders who are being identified in the primary care setting. Please fill out this questionnaire related to some of the challenges you might face when assisting patients with behavioral health disorders. Our goal is to better understand how we might support you and your patients.

This questionnaire typically takes approximately 10 minutes to complete. Please fill out the questionnaire by November 30th.


---
Travel benefit
In response to the Supreme Court's ruling on Dobbs v. Jackson Women's Health Organization on June 24, 2022, AllWays Health Partners is offering a travel benefit for members who cannot access covered services in their states of residence. This includes reimbursement for eligible travel expenses to obtain healthcare services that may be restricted by state laws, such as abortion services and gender-affirming care.
The benefit:
Applies to medical, surgical and pharmacy services

(if the account offers prescription drug coverage through AllWays Health Partners)

Reimburses members (and up to 1 companion) for associated travel costs up to $2,500 per occurrence Note: ASOs may choose a different reimbursement amount

Includes eligible expenses (IRS limits apply), such as mileage, tolls, parking, lodging, airfare, ride-sharing, and bus and train rides

Excludes non-eligible expenses, such as meals, taxes, tips, lost wages, and childcare
Our travel benefit is available to fully-insured large groups and self-insured commercial accounts upon renewal starting January 1, 2023.
---
Hospital inpatient utilization report
The latest quarterly hospital inpatient utilization report is now available. To review this report, click on the Reports tab in the Provider Portal and select Clinical Reports. If you do not have access to the Provider Portal, you may register online at allwaysprovider.org.
---
Medical policy updates
Five medical policies were reviewed and passed by the AllWays Health Partners Medical Policy Committee. These policies are now posted to allwayshealthpartners.org. The table below is a summary.

For more information or to download our medical policies, go to allwayshealthpartners.org/providers/medical-policies and select the policy under the medical policy listings.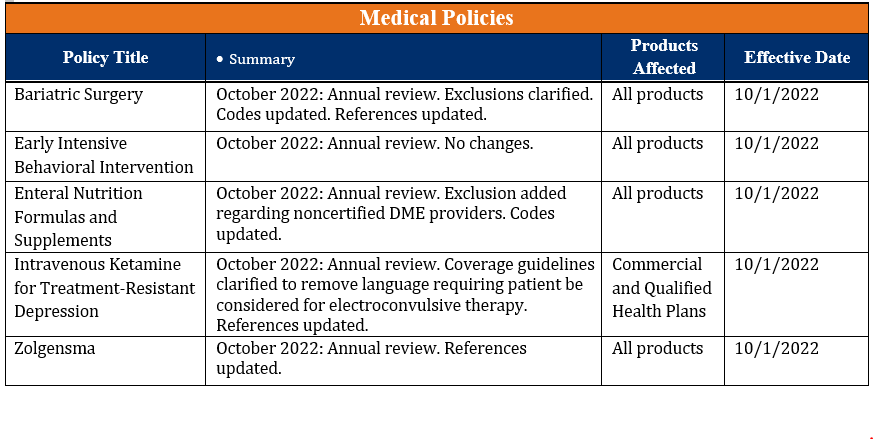 ---
Code updates
As a reminder to the network the following service(s) are not covered for all lines of business: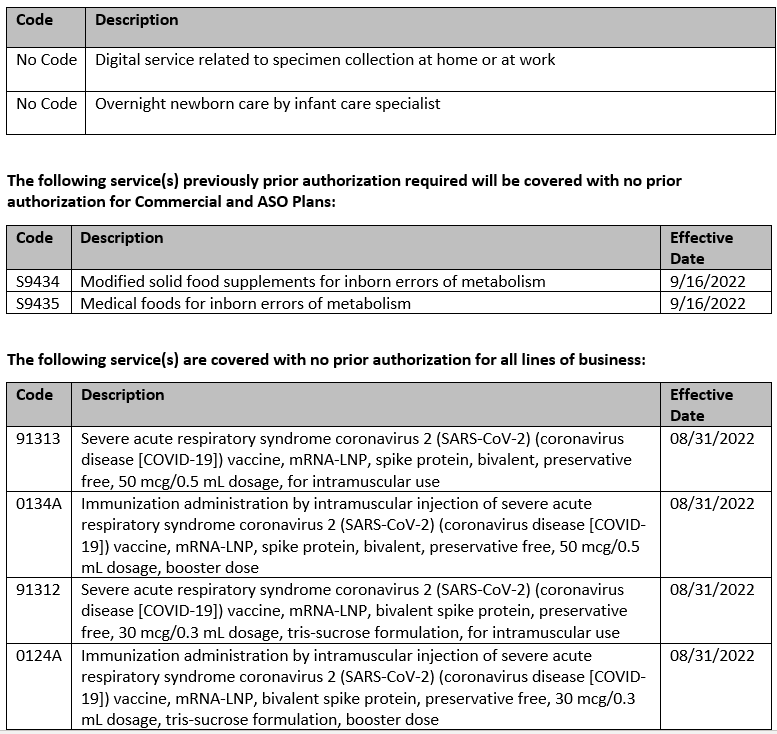 Drug code updates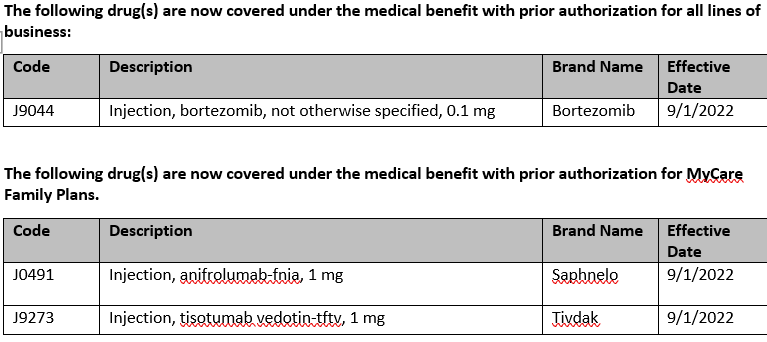 ---
New codes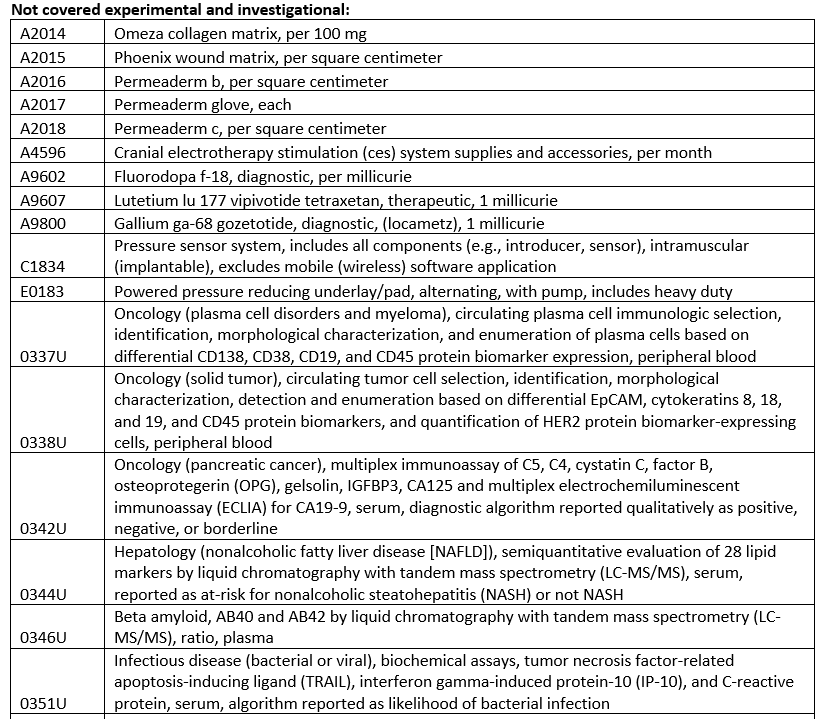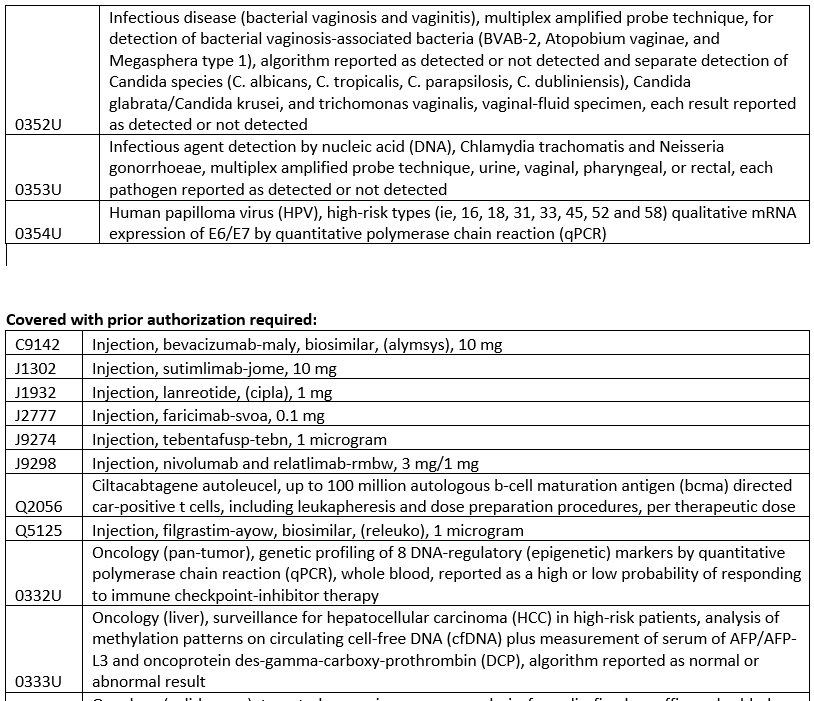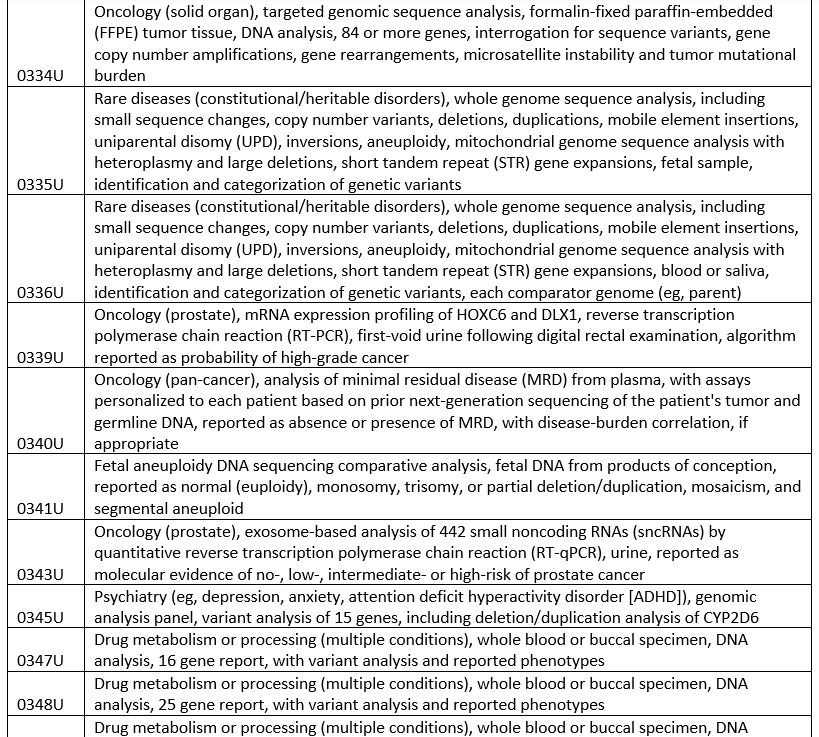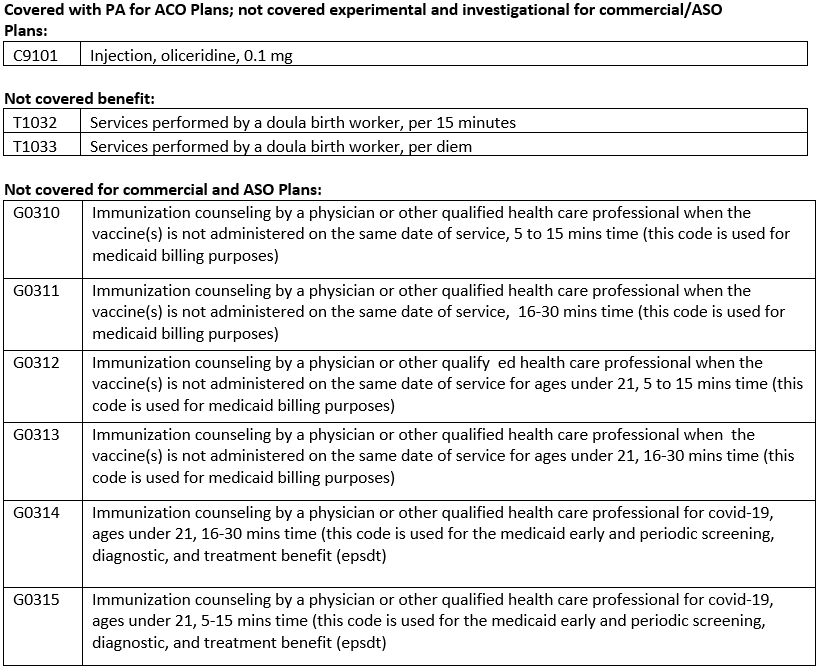 ---
Formulary updates
EFFECTIVE 12/1/22