A mobile app from Mass General Brigham Health Plan
The Health Plan Member App is an easy-to-use tool that helps members get the plan information they need, when they need it, on their smartphone or tablet. Many health insurance apps are poorly rated by users, so our goal is to deliver an outstanding experience with a focus on features that are most important to our members.

Download the app today for Android and iOS


Please note: To install the Health Plan Member app your device must meet these minimum operating system requirements: iOS 13.0 or later or Android 9 or later.
With the Health Plan Member App, you can:
Track your cost sharing and claims
Check how close you are to meeting your deductible and out-of-pocket maximum
View the status of your claims and any cost sharing you owe
View your plan information
Check your plan name, member ID number, and coverage start date
Find out what your cost sharing will be for different services
Search for providers and hospitals covered by your plan
Find urgent/emergency care, behavioral health providers, and more
Get directions and call providers
Use our cost estimator and comparison tool for key services, featuring ways to save on care with the DoctorSmart Rewards program
Access your digital member ID card
Access your member ID card anywhere you go
Print or download a copy to show your provider
Easily review and submit your reimbursements
See what reimbursements are available to you
Submit your reimbursements directly in the app
Easily contact Mass General Brigham Health Plan's customer support
Our Customer Support team is friendly and knowledgeable
They can help answer questions about your plan, in-network providers, and more
Find and select a primary care provider
Select and review your PCP
Change your PCP or find a new one online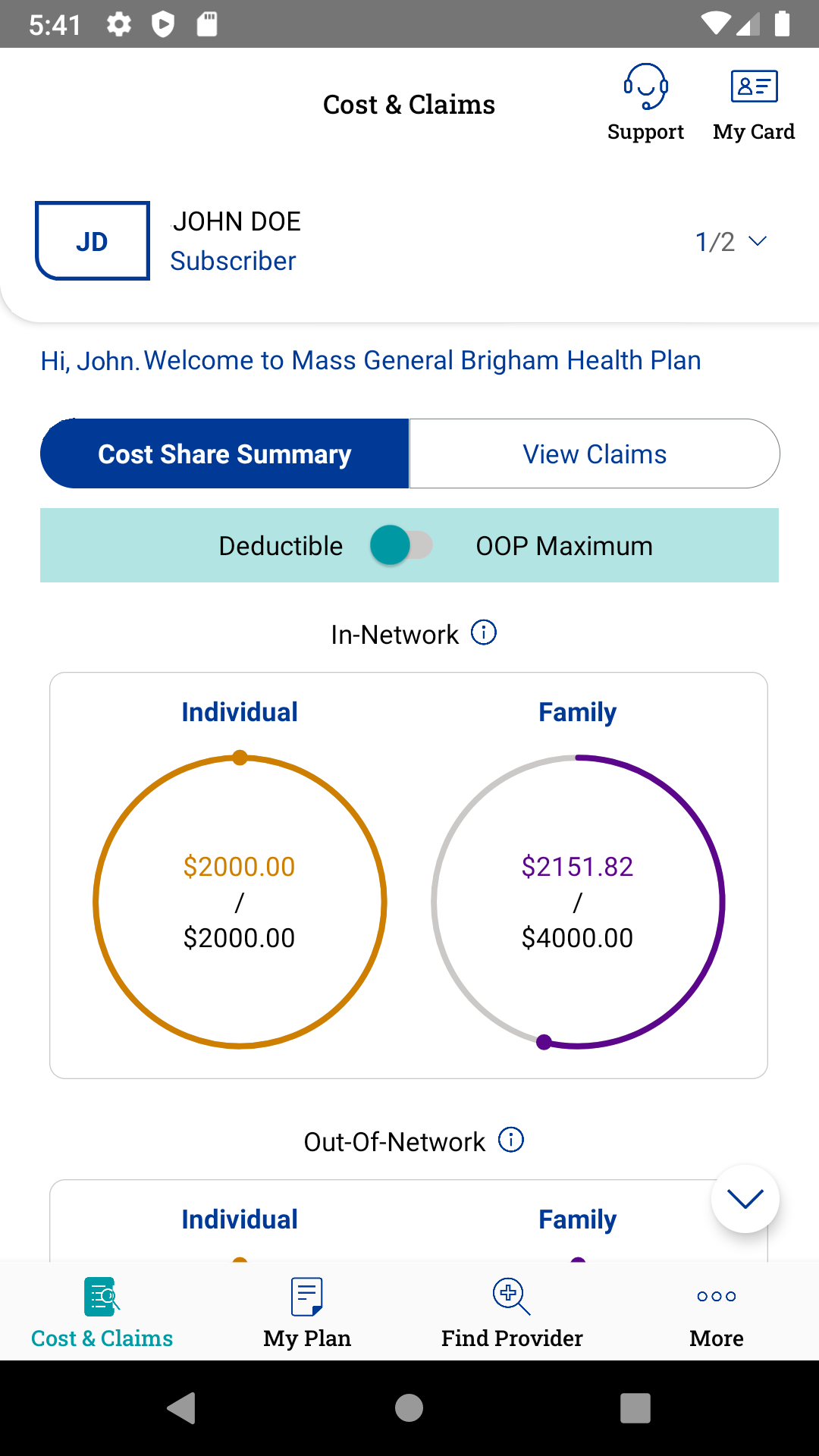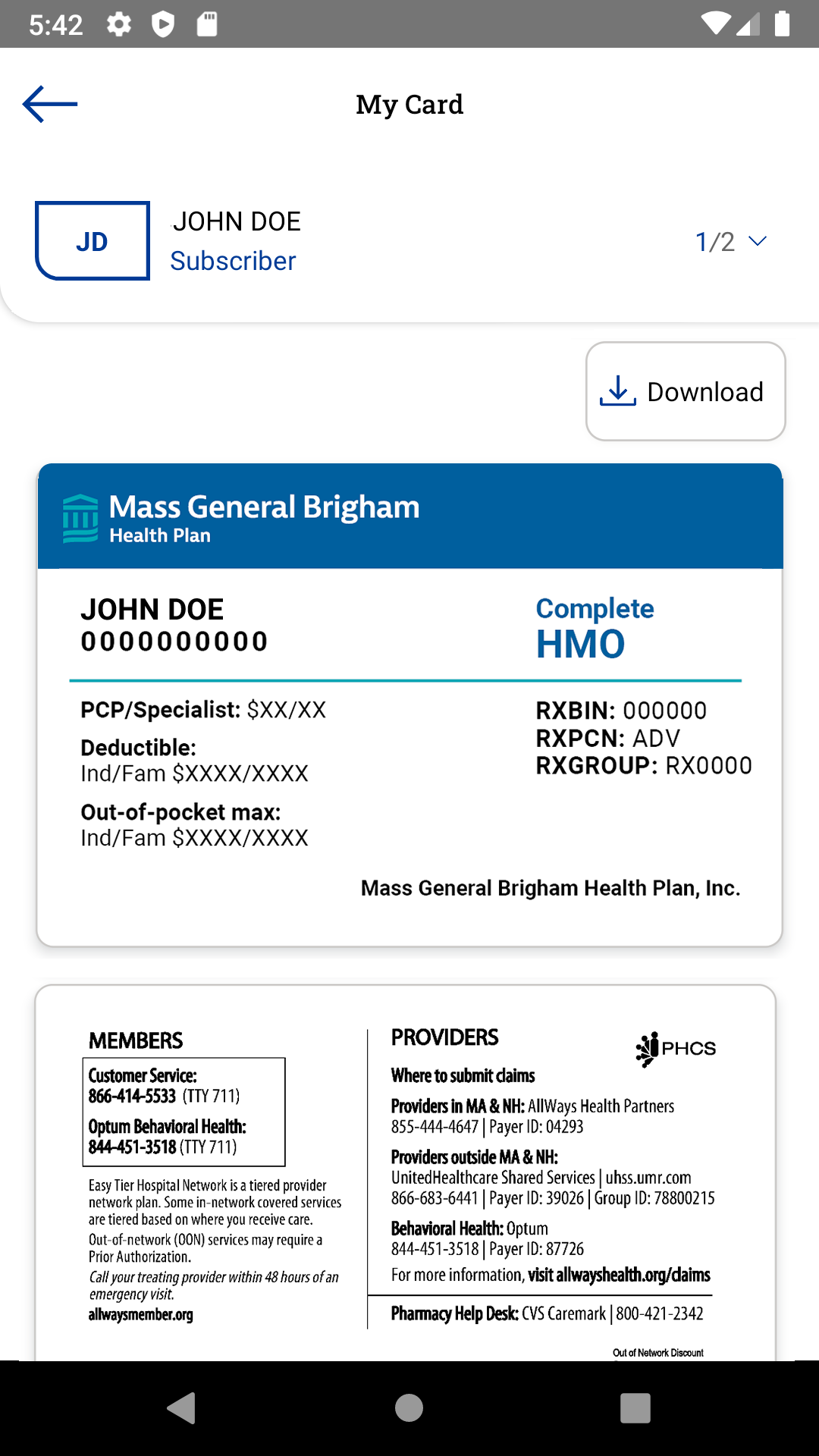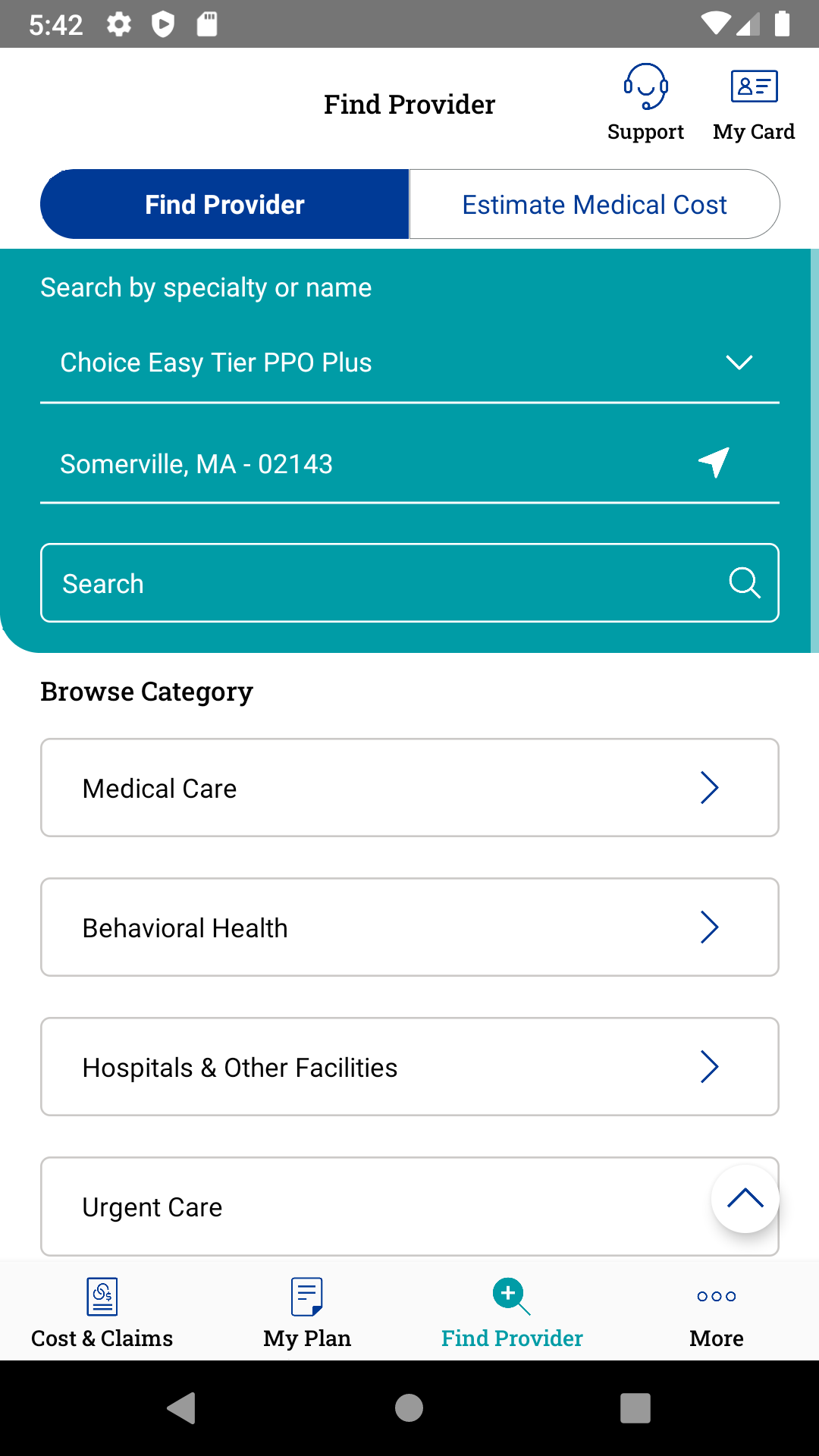 Have questions?
Our Customer Support team is friendly, knowledgeable, and happy to help answer any of your questions. If you're looking for help from another department, you can also find their contact information at the link below.